Learn to use & problem solve with Zbrush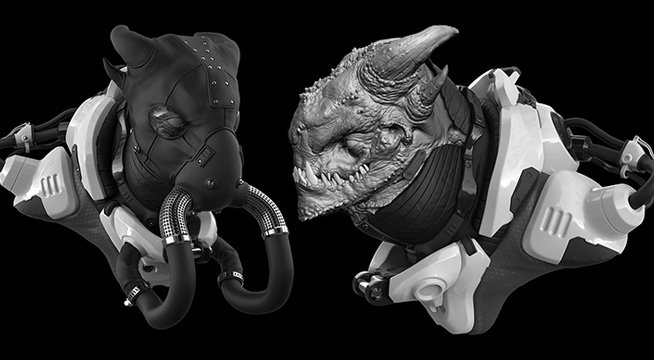 This high-intensity class will focus on getting you up and running in ZBrush in as little time as possible! Students will focus on creative 3D problem solving complimented with a comprehensive overview of everything you need to begin using ZBrush as an integral part of your modeling tool set. Once you've completed the course, you'll not only be comfortable in general ZBrush usage and terminology, you'll also have developed a broader set of tools that will allow you to create almost anything you can imagine, from hard-surface props to organic creatures! Students will learn to problem solve for multiple areas of 3D asset creation, from concept visualization to final production modeling techniques!

*Note: This course is NOT an introduction to Zbrush. Students who are new to Zbrush are required to watch Michael's Week 0 content (over 6 hours available). Once you've enrolled, you will have immediate access to the videos. Content is also available on Michael's Youtube channel.